Upcoming Events

Please remember to book your consult in advance by email.
2020 Lecture Series


COVID-19 has resulted the postponement of all our scheduled events. We are working on putting together virtual conference before the end of the year.
Saturday, September 19th, 1:30 pm - Presentation by Richard Reid called "Scottish Research" with the SSGS via Zoom (https://sites.google.com/site/southshoregenealogicalsociety/home)
Monday, October 19th, 7:00 pm - Presentation by Richard Reid called "A Review of Genealogical Software" with Cary Memorial Library, Lexington, MA via Zoom.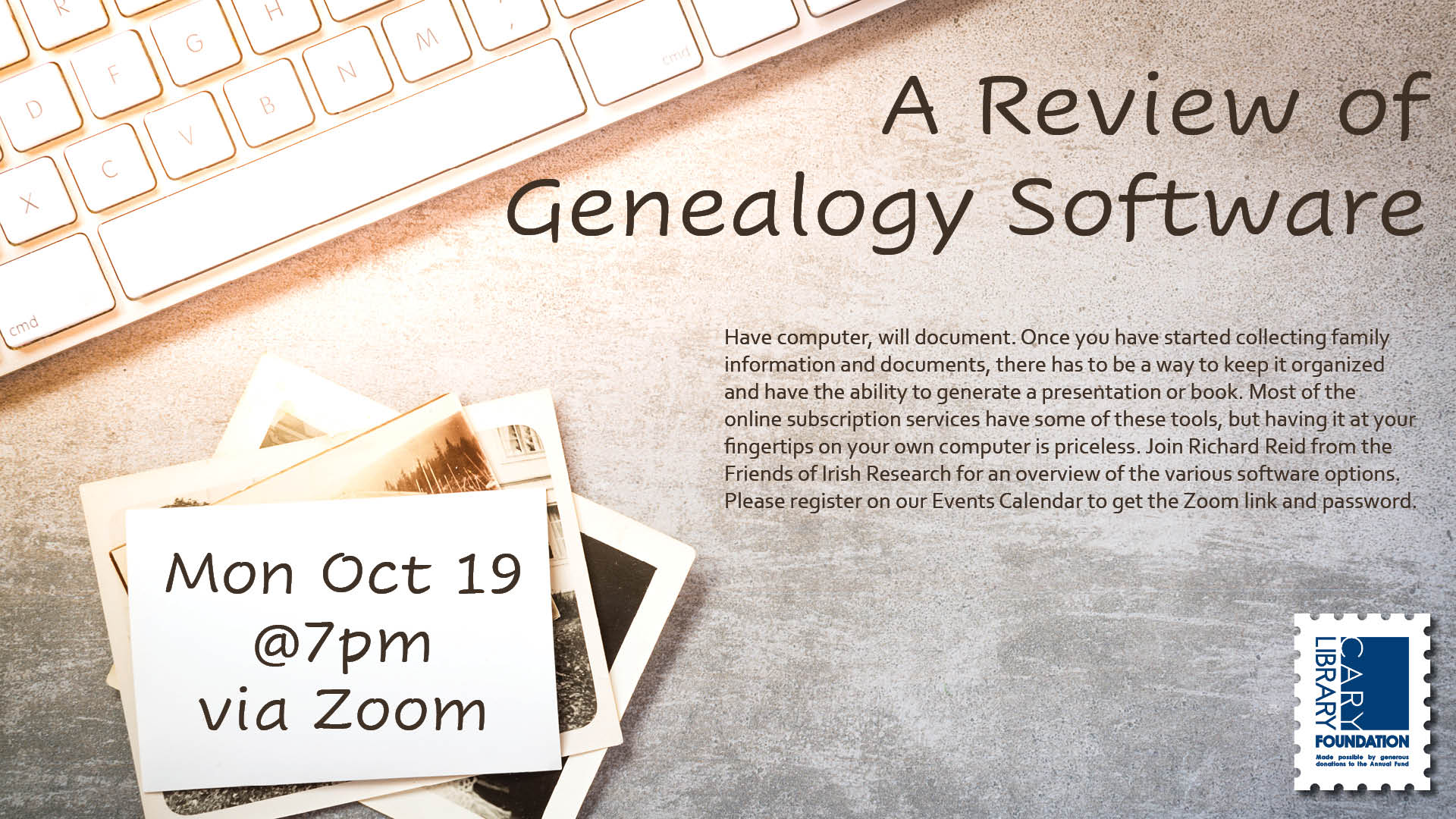 https://www.libraryinsight.com/eventdetails.asp?jx=gx&lmx=%CF%60b%22%AE%ACt&v=3
We are available for consultations on most Friday evenings or Saturday afternoons and can accomodate weekday appointments. Please email us at friendsofirishresearch@gmail.com to make your appointment.

The David Allen Lambert Library is now a FamilySearch Affiliate Library and is open Tuesday and Wednesday from 10:00 am to 4:00 pm for researchers.