Welcome to
Happening in Brockton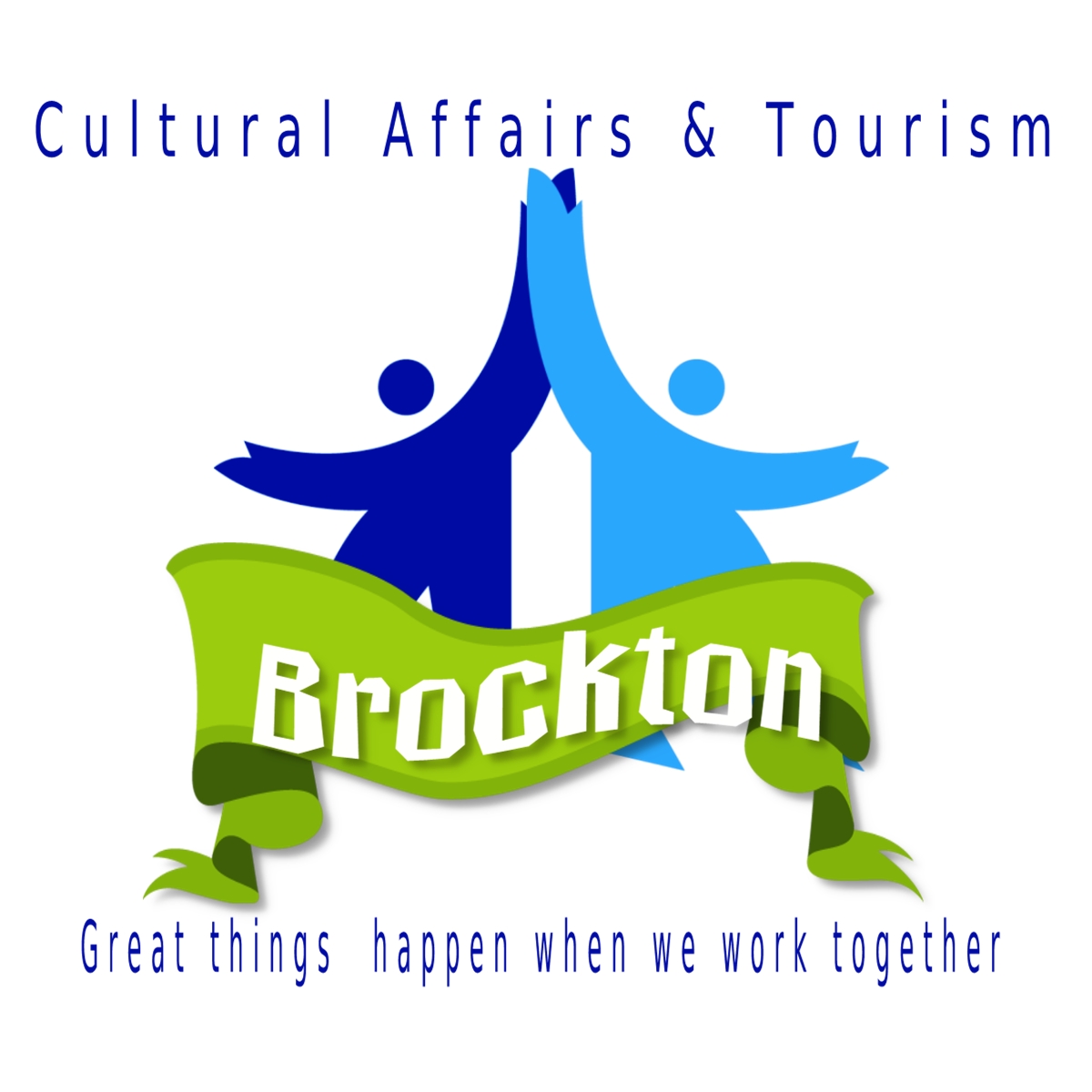 A group of residents of the City of Brockton, MA have started meeting together regularly to gather and promote events in our community that will make for a better Brockton under the name, Cultural Affairs & Tourism Brockton. It is an ad hoc committee where anyone can come and share about their events and gather assistance from veteran event planners.
This site we hope will be a resource of known events that will be happening in Brockton. We know we cannot be at all of them but it is our desire that we should be there to support each other and enhance the quality of life in Brockton, MA.
As time allows we will better organize the published events on this site, but for now they will be added as they come in to us. To have your event added, please email the details to Richard Reid (rdrconsult@gmail.com ) with the text you want on the site and any graphics.
Hosting Events in Brockton
Make sure you have a permit to use city parks. Download the application right here. Remember to always leave event location cleaner than when you arrived.
Happening in Brockton
CULTURAL AFFAIRS AND TOURISM MEETING

Cultural Affairs and Tourism will hold their next meeting on Thursday, October 12, 2023 at 6:00 p.m. at the North Baptist Church, 899 No Main Street, Brockton. This is meeting allows everyone involved in activities in the city to spread the word, share information and learn more about services available to organizations and groups who wish to hold events in the city. Please feel free to call Anne at 774-297-4939 or email at ambeauregard@outlook.com.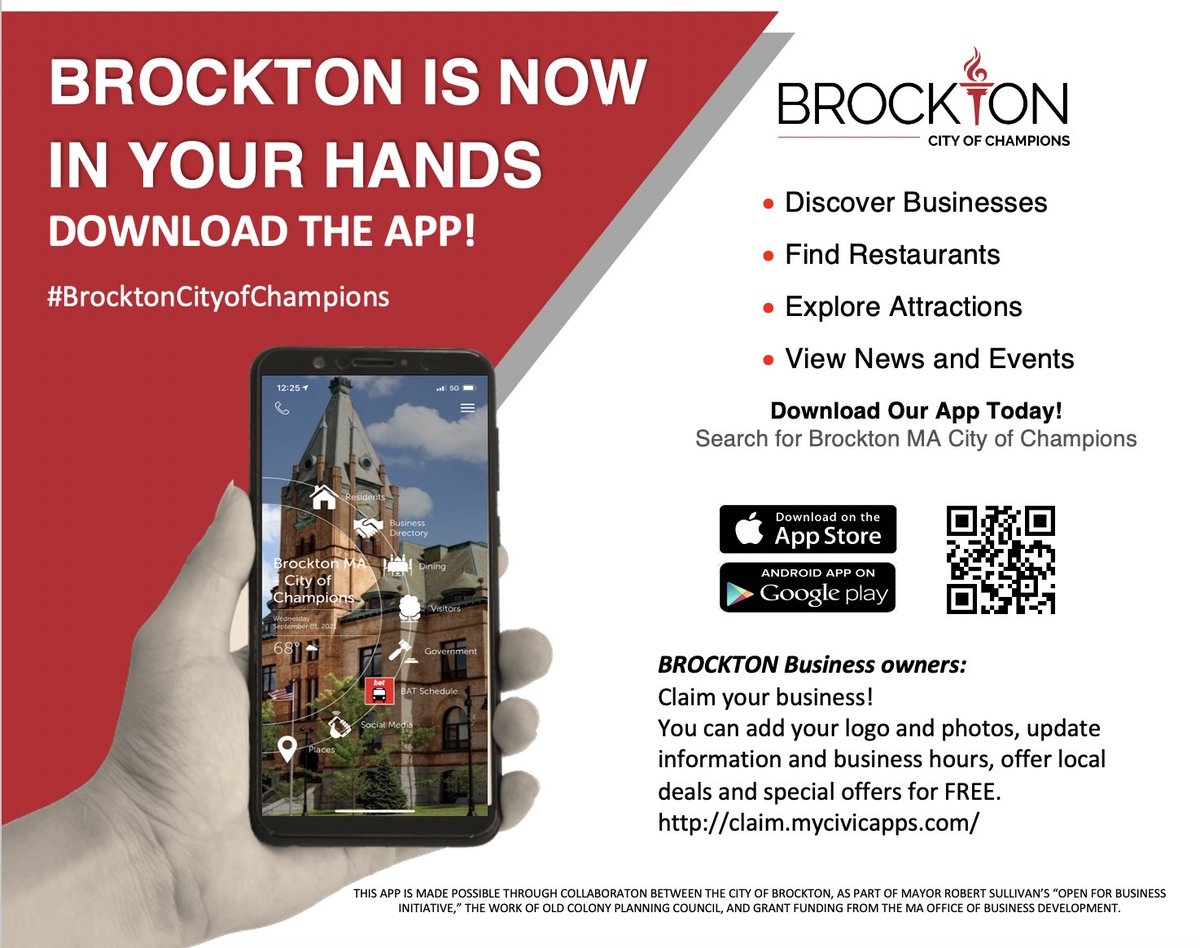 BROCKTON LIBRARY FOUNDATION GIFT SHOP HOURS

Tuesdays 12:00 - 4:00 pm

Wednesdays 5:00 - 8:00 pm

Thursdays 12:00 - 4;00 pm

Saturdays 10:00 - 2:00 pm

BROCKTON LIBRARY FOUNDATION NEXT MEETING

On Tuesday, October 3, 2023 BLF (Brockton Library Foundation) will hold their next meeting beginning at 6:30 p.m. inside the Brockton Main Library. Anyone is welcome to attend and learn about all the proposed activities for 2023. The book store is looking for volunteers call Richard Duval 508-344-5570 if you are interested. Please email the Foundation at brocktonlibraryfoundation@yahoo.com for more information.

KIDS' ROAD RACES ARE BACK

Dave Gorman's Kids Road Races will kick-off the fall season on Saturday,

September 9, 2023 at D.W. Field Park at 9:30 a.m. registration. Yes, it is still $1.00 to run. Ages 4 to 14 boys and girls for eight weeks can participate. For more information or to pre-register contact Dave Gorman at irishdaveg@aol.com or call 508-588-3148 for more information.

D.W. FIELD PARK SURVEY

Wildlands Trust is asking Brockton and Avon residents to fill out a quick survey online by visiting www.bit.ly/dwfield. This endeavor is supported by the town of Avon, the city of Brockton, the D.W. Field Park Association and the Old Colony Planning Council. The project is to learn from the residents what they wish to see (or not) in their park and enable those involved to improve D.W. Field Park. To learn more visit www.wildlandstrust.org/dwfieldpark.

𝖣𝗂𝖽 𝗒𝗈𝗎 𝗄𝗇𝗈𝗐 𝗉𝗅𝖺𝗇𝗇𝗂𝗇𝗀 𝖿𝗈𝗋 𝗍𝗁𝗂𝗌 𝗒𝖾𝖺𝗋'𝗌 𝖡𝗋𝗈𝖼𝗄𝗍𝗈𝗇 𝖧𝗈𝗅𝗂𝖽𝖺𝗒 𝖢𝖾𝗅𝖾𝖻𝗋𝖺𝗍𝗂𝗈𝗇 𝗂𝗌 𝖺𝗅𝗋𝖾𝖺𝖽𝗒 𝗎𝗇𝖽𝖾𝗋 𝗐𝖺𝗒?



𝖶𝖾 𝗇𝖾𝖾𝖽 𝖺𝗆𝖺𝗓𝗂𝗇𝗀 𝖿𝗈𝗅𝗄𝗌 𝗅𝗂𝗄𝖾 𝖸𝖮𝖴 𝗍𝗈 𝗀𝖾𝗍 𝗂𝗇𝗏𝗈𝗅𝗏𝖾𝖽 𝗍𝗈 𝗆𝖺𝗄𝖾 𝗍𝗁𝖾 𝖽𝖺𝗒 𝖺 𝗌𝗎𝖼𝖼𝖾𝗌𝗌! 𝖠𝗋𝖾 𝗒𝗈𝗎 𝖺 𝖿𝗋𝗂𝖾𝗇𝖽, 𝗋𝖾𝗌𝗂𝖽𝖾𝗇𝗍, 𝗈𝗋 𝗋𝖾𝗉𝗋𝖾𝗌𝖾𝗇𝗍𝖺𝗍𝗂𝗏𝖾 𝗈𝖿 𝖡𝗋𝗈𝖼𝗄𝗍𝗈𝗇?

𝖧𝖾𝗋𝖾'𝗌 𝖺𝗇 𝗈𝗉𝗉𝗈𝗋𝗍𝗎𝗇𝗂𝗍𝗒 𝗍𝗈 𝖾𝗇𝗀𝖺𝗀𝖾 𝗐𝗂𝗍𝗁 𝖺𝗇𝖽 𝗀𝗂𝗏𝖾 𝖻𝖺𝖼𝗄 𝗍𝗈 𝗒𝗈𝗎𝗋 𝖼𝗈𝗆𝗆𝗎𝗇𝗂𝗍𝗒!




𝖳𝗁𝗂𝗌 𝗂𝗌 𝖺 𝗀𝗋𝖾𝖺𝗍 𝗈𝗉𝗉𝗈𝗋𝗍𝗎𝗇𝗂𝗍𝗒 𝗍𝗈 𝗀𝖾𝗍 𝗆𝗈𝗋𝖾 𝗂𝗇𝗏𝗈𝗅𝗏𝖾𝖽 𝗐𝗂𝗍𝗁 𝗒𝗈𝗎𝗋 𝖼𝗂𝗍𝗒, 𝖺𝗇𝖽 𝗍𝗈 𝗁𝖾𝗅𝗉 𝗉𝗅𝖺𝗇 𝖺𝗇 𝖺𝗆𝖺𝗓𝗂𝗇𝗀 𝖾𝗏𝖾𝗇𝗍 𝗍𝗁𝖺𝗍 𝖻𝗋𝗂𝗇𝗀𝗌 𝗌𝗆𝗂𝗅𝖾𝗌 𝗍𝗈 𝗍𝗁𝖾 𝖿𝖺𝖼𝖾𝗌 𝗈𝖿 𝗍𝗁𝗈𝗎𝗌𝖺𝗇𝖽𝗌 𝗂𝗇 𝖺𝗇𝖽 𝖺𝗋𝗈𝗎𝗇𝖽 𝖡𝗋𝗈𝖼𝗄𝗍𝗈𝗇!

𝖶𝗈𝗇'𝗍 𝗒𝗈𝗎 𝗃𝗈𝗂𝗇 𝗎𝗌?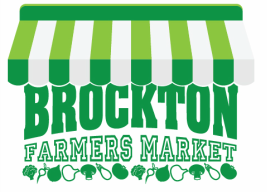 S.T.E.M. AND THE CLIMATE CRISIS FREE PROGRAM AT MAIN LIBRARY
The Brockton Public Library, 304 Main Street, (parking in lot behind building) will host Pat Monteith's STEM (science, technology, engineering and math) Event on Tuesday, October 17, 2023 beginning at 5:00 p.m. till 8:00 p.m. this free program is open to grades
K-12 and their families too.
Register today by calling 508-894-1431 or emailing
adeane@cobma.us
. The guest speaker is David Williams, Channel 5-TV meteorologist.
Sponsors and program representatives include Brockton Garden Club, Environmental Protection Agency, Massasoit Community College and Home Depot to name a few. For more information on this and other activities visit
www.brocktonpubliclibrary.org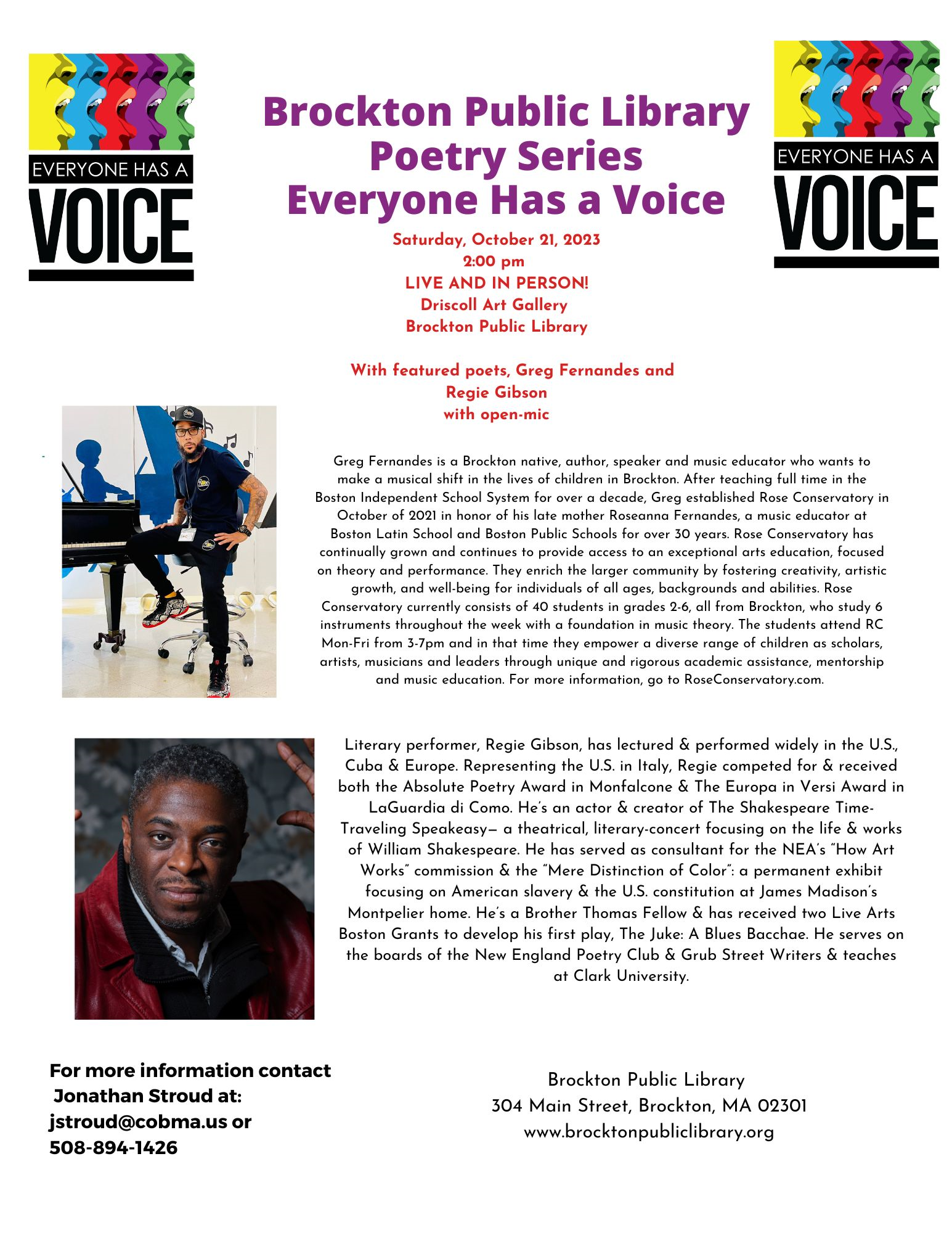 BROCKTON GARDEN CLUB HOSTS MASTER GARDENER ON BULBS

The Brockton Garden Club is hosting a Master Gardner of Massachusetts to go over the important steps for planting bulbs in the fall to have super results in the spring on Monday, October 23, 2023 with doors opening at 6:30 p.m. Everyone is welcome to this free event at Our Lady of Lourdes, 439 West Street with parking in the rear. For more information on this program and the ninety-four year old Brockton Garden Club contact Anne at 774-297-4939 or email her at ambeauregard@outlook.com.

FREE HALLOWEEN CONCERT AND TRUNK OR TREAT EVENT

The First Evangelical Lutheran Church, 900 Main Street, Brockton, will hold a Trunk or Treat event beginning at 11:00 a.m. on Sunday, October 29, 2023 followed by a costume parade with prizes and a Halloween Concert at 1:30 p.m. All this is free and open to all. Families with young children will especially enjoy this activity. If you need more information on this program visit www.firstevlutheran.org or call 508-586-9021.

We at the Brockton Public Library are planning our second "Voices of Veterans".

"Thank You for your service".

Monday, November 13

-

6:00 p.m. at the BPL Lingos auditorium.

Once again we will be showcasing, Author Donald Chase 99 year old World War 2 and Korean Veteran.

We are seeking volunteers to read one or two of his poems that will be presented throughout the event.

Please let me know if you are interested. I will send you the poem/s depending on the response.

Any questions please do not hesitate to contact me.

Sincerely

Philip Hasouris. Brockton Poet laureate

508-942-8018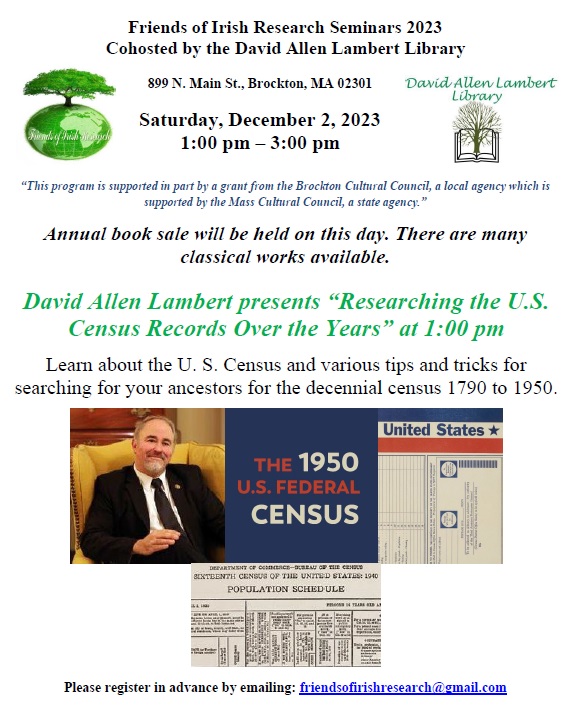 North Baptist Church Community Garden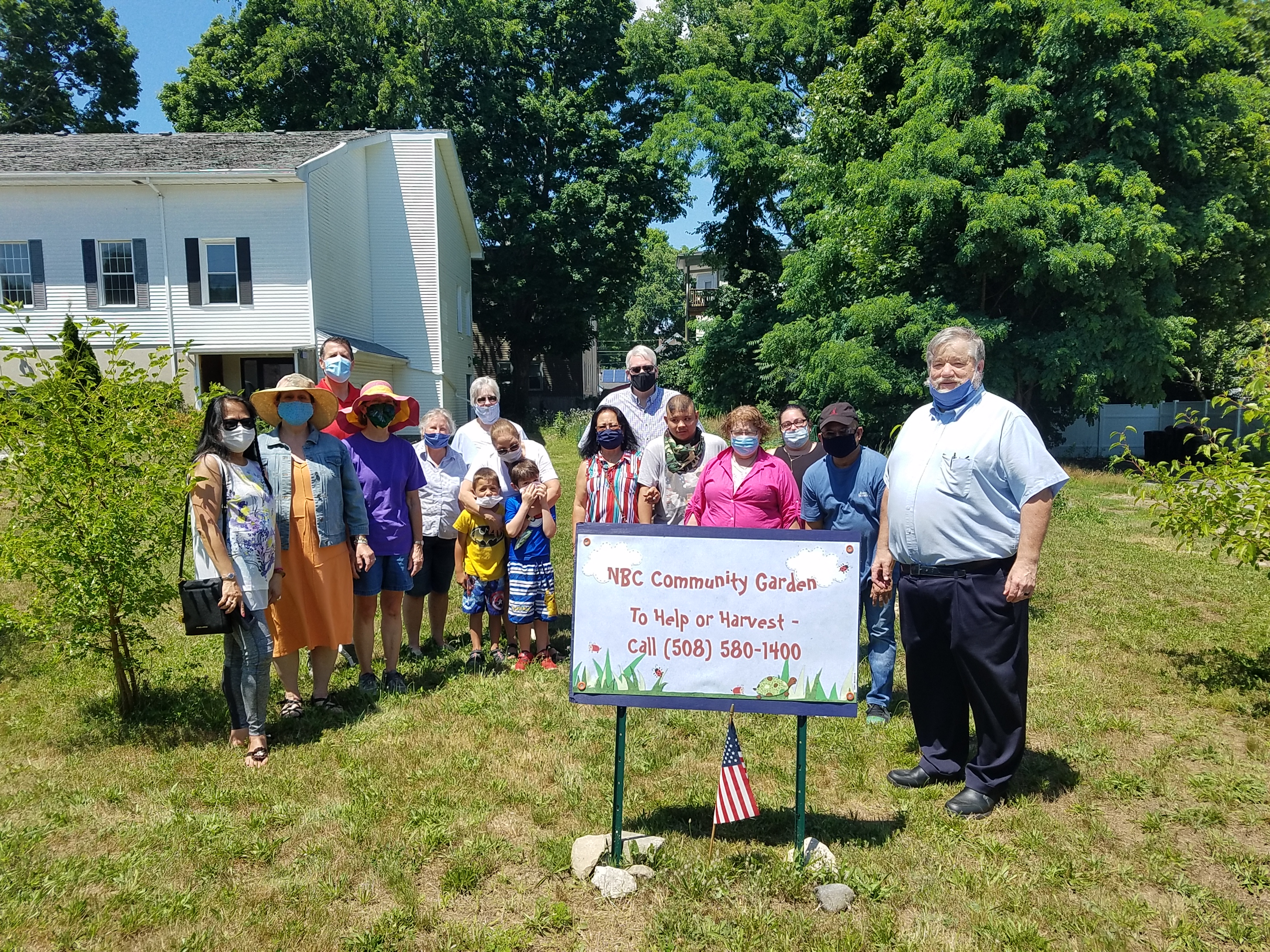 We are giving the garden a season of rest in 2023.
Support Local Brockton Businesses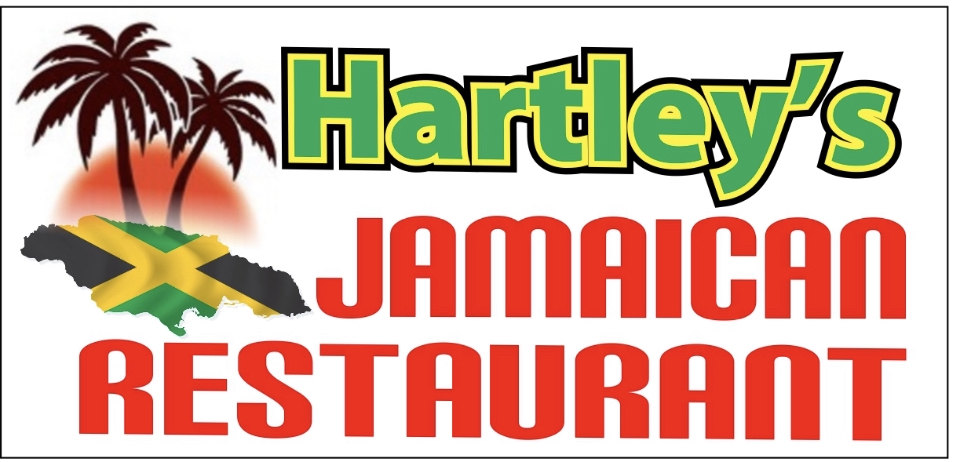 Address: 748 N Main Street, Brockton, MA 02301
Phone: 508-598-1030
Hours of Operation: Sunday 7:30am-9:00pm Monday-Saturday 7:30am-10:00pm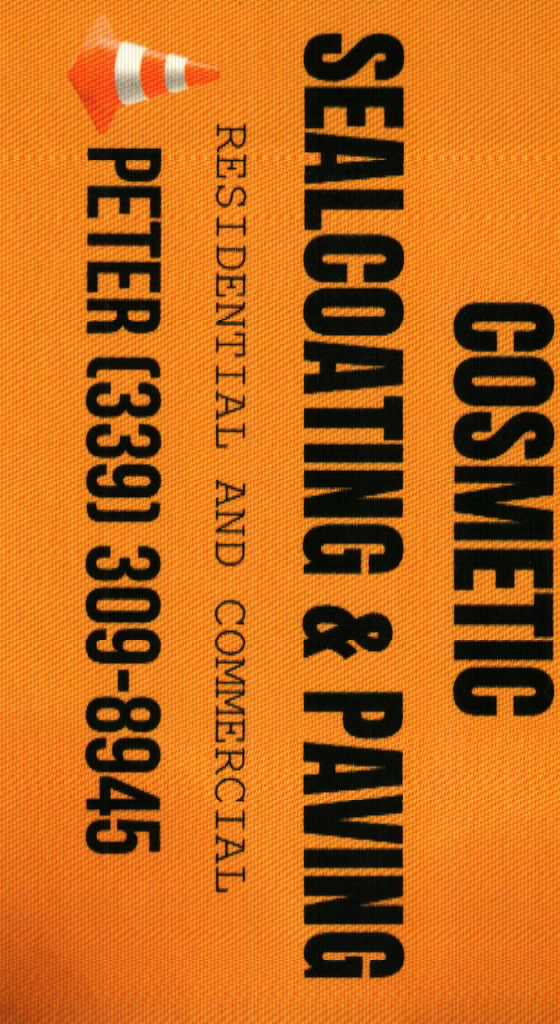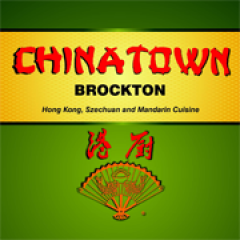 (781) 975-4331 eluxelimo@gmail.com https://www.eluxelimoservices.com
Ed Bray Illustrations
http://www.edbrayillustrations.com/contact.shtml
---
To have your event added, please email the details to Richard Reid (rdrconsult@gmail.com ) with the text you want on the site and any graphics.
(c) 2021 Richard Reid